The second in my series of New York post focuses on something I love to do; shopping. Now, I'm not normally one for buying new, but whilst in the states I thought I should at least *investigate* some different brands (I.e. I spent a good few hours aimlessly wandering up and down 5th avenue and Madison avenue trying on silly amounts of clothes). One great thing I found whilst doing this was that there were actually lots of really well made clothes to be found by brands I had never come across. This is often one of my big bugbears about buying new; poor quality but a lot of the All-American brands seemed to be producing very high quality pieces (Yes, the prices were high, but the quality made them seem fairer).
One of the best brands I discovered was Lilly Pulitzer. This brand was SO up my street. Beautiful novelty print garments in bold bright colours. I particularly loved the bustier dresses and shift dresses. Best of all their sizes went to a 00 which was a perfect fit. I so nearly purchased a dress in the store on Madison avenue but managed to just about hold myself back.
Here are a couple of my fave pieces.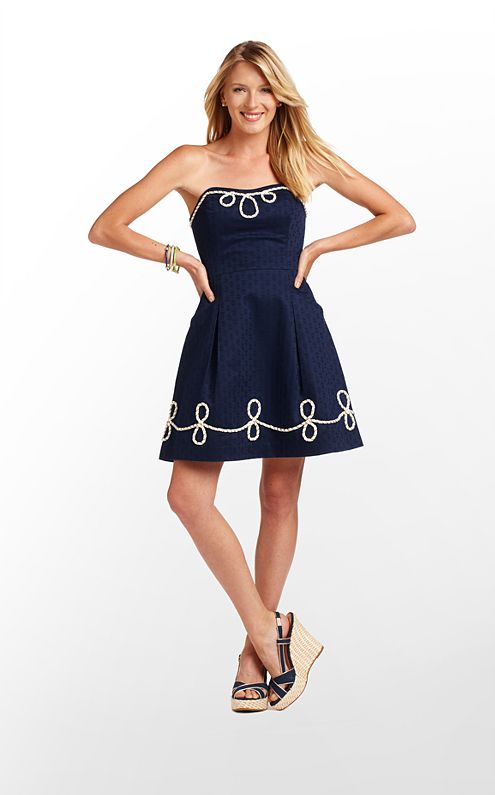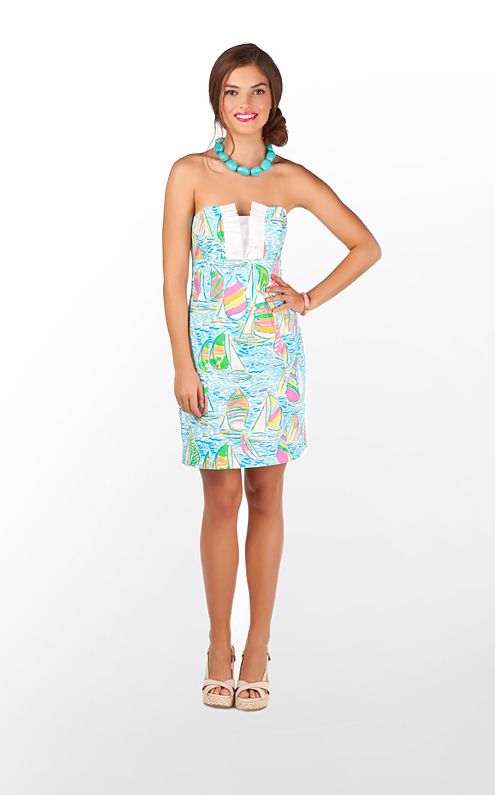 Another brand was Banana Republic, I know we have this over in the UK now, but the selection in the US is just soooo much better. I have very short legs, so I loved their petite stuff which actually doesn't require me to either turn up the hems or pretend that cropped trousers are actually full length.
(website isn't great but check out their stuff in stores as it looks much netter in the flesh)
In New York I also found TONS of really great denim. Whatever fit of jeans you're after, whatever waist size or leg length you can certainly find great jeans in any of the big department stores. A number of the big stores had crazy selections of levis at great prices and I also particularly liked buffalo jeans. Their brightly coloured jeans were some of the nicest I've seen and the brand also had some ace western style shirts that would look great tied.
And finally going a bit more upmarket (and even further out of my price range) Carolina Herrera. I've seen stuff by this brand before but never had I dared tried anything on! Anyway I was in one of those moods and tried on some amazing stuff by the brand in Bergdorf and Goodman . The novelty dog print (apparently of her dog called Gaspar) skirts and blouses were simply amazing. Oh if only for that funny thing called money…